German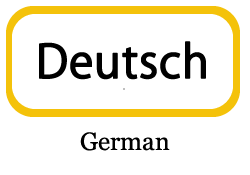 The German major combines language study, study abroad and culture-area electives; it is an excellent double major along with history, music, political science, global studies, biology, art and much more! A German minor will fit any major area, too, and it is especially popular with international business majors. Check out study abroad opportunities at our numerous university partners in Germany and Austria to expand your world.
Why learn German? Check out this video project by student Grace Geiger, who is also majoring in Communications! https://youtu.be/riSwdDQB24Y
German courses require online placement test scores.

Major
Languages, Literatures and Cultures - German Concentration, B.A.
Minor

A minor in German through the Department of Languages, Literatures and Cultures consists of 15 semester hours including German 2010 and 2015 plus 9 semester hours of electives at the German 2000 level or above.
LLC Honors Program
Study Abroad Programs
AP Credit Policy (Effective Fall 2021)
Faculty & Instructors
See the faculty directory for an updated list of associated German faculty.
Additional Resources
German Language Resources