TESL & Applied Linguistics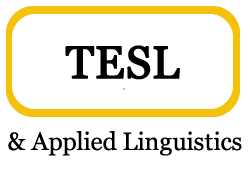 Interested in teaching English abroad? Interested in languages and linguistics?
The minor in Teaching English as a Second Language (TESL) and Applied Linguistics consists of five courses (18 hours of coursework) covering general principles of linguistics and applied linguistics as well as second-language teaching methods. These courses are:
LLC 2050: Linguistics: Language in Mind and Society (3)
LLC 3010: Second Language Acquisition (3)
LLC 3020: Sociolinguistics and World Englishes (3)
LLC 3120: Teaching Languages: Theory and Practice (6)
LLC 4550: The Structure of Modern English for TESL (3)
See the 2023-24 Undergraduate Bulletin.
Faculty
See the faculty directory for an updated list of associated TESL & Applied Linguistics faculty.