Chinese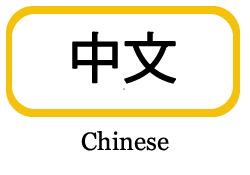 The Department of Languages, Literatures, and Cultures invites you to minor or take courses in Chinese. Expand your world by taking the opportunity to study abroad in China! Participate in campus sponsored Chinese festivals and many Chinese Club activities. Asian Studies with a concentration in Chinese is available as a focus area for a Global Studies major.

Major
Languages, Literatures and Cultures (B.A.) - East Asian Languages and Cultures
Minor
A minor in Chinese requires 15 semester hours at the 2000 level or above including CHN 2001 and CHN 2003. A minor in Chinese with a major in International Business requires CHN 2001, 2003, 2005, 2010 and 3090.
LLC Honors Program
Study Abroad Programs
AP Credit Policy (Effective Fall 2021)
Faculty & Instructors
See the faculty directory for an updated list of associated Chinese faculty.