About STARTALK
STARTALK is a federally funded intensive language program that promotes the teaching and learning of critical languages in the US. More information on STARTALK, critical languages, and STARTALK teaching principles, can be found here.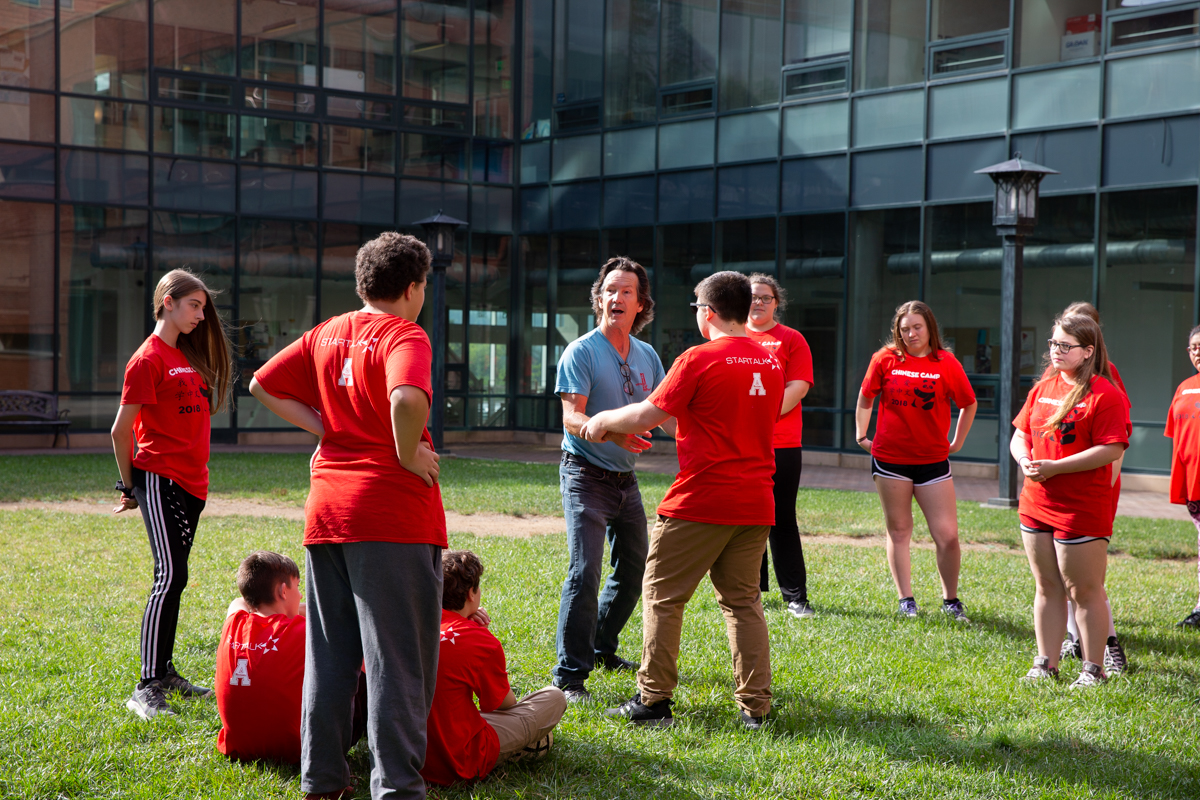 Program Overview
The STARTALK Program at Appalachian State University is a three-week, residential, intensive program that offers Chinese language courses at the novice level. The highly structured theme- and task-based program will focus around the theme of "The High Country Meets the Middle Kingdom". A wide variety of thematic units will then be developed around this organizing concept for students to perform basic functions and tasks in real-life scenarios, leading to a culturally rich, immersive experience. The student program will offer a total of 253 instructional hours. We hope that through this summer program, high school students will see the value and fun of learning and exploring the language and culture in and beyond a structured classroom setting and eventually become life-long learners of Chinese language.
20 students will be selected from a pool of applicants. The selection criteria will be based on academic performance, a letter of recommendation from a teacher/instructor and interest in pursuing Chinese after the completion of the program. They will be placed in two classes based on their grades. Full participation in the three-week program is required. No partial attendance is accepted.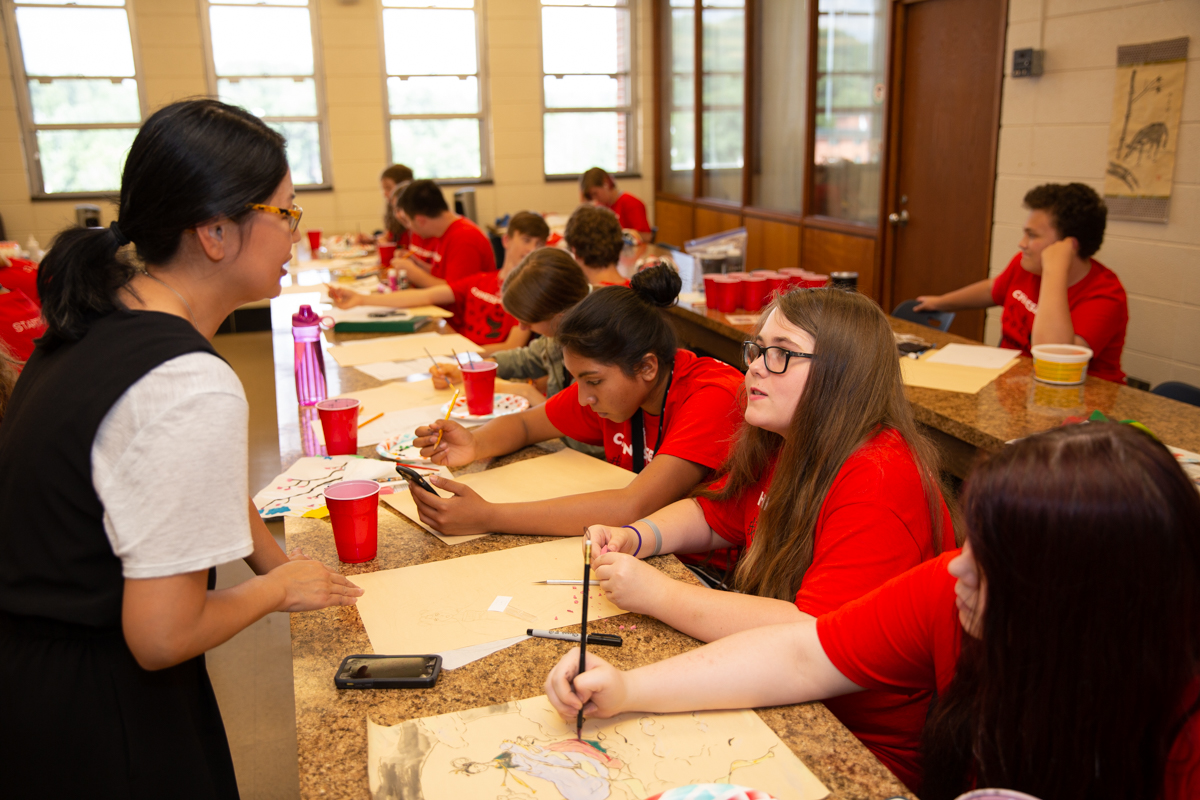 Program Dates
The application deadline is Friday, May 24, 2019.
All successful candidates will be informed no later than May 31, 2019.
Orientation for accepted students (time and location TBA)
Program Dates: July 8 - July 26, 2019
Program Closing Ceremony: July 26, 2019
How to Apply
The application package includes two parts: (A) Application Form, (B) One Letter of Recommendation. All applicants need to complete the Application Form, including a statement of interest (200-250 words) explaining why they would like to participate in the program. They also need to contact their teacher/instructor/counselor who is willing to provide a Letter of Recommendation.
Please complete the application form (your letter of recommendation should be submitted separately by your referee) and send it as an e-mail attachment to Dr. Xiaofei Tu at tux@appstate.edu or mail it to:
Dr. Xiaofei Tu
Department of Languages, Literatures and Cultures
Appalachian State University
225 Locust Street,
ASU Box 32063
Boone, NC 28608
The deadline is May 24, 2019 and the notification of acceptance will be May 31, 2019.
Contact Us
For further information please contact Dr. Xiaofei Tu:
Tel: 828-262-6649
E-Mail: tux@appstate.edu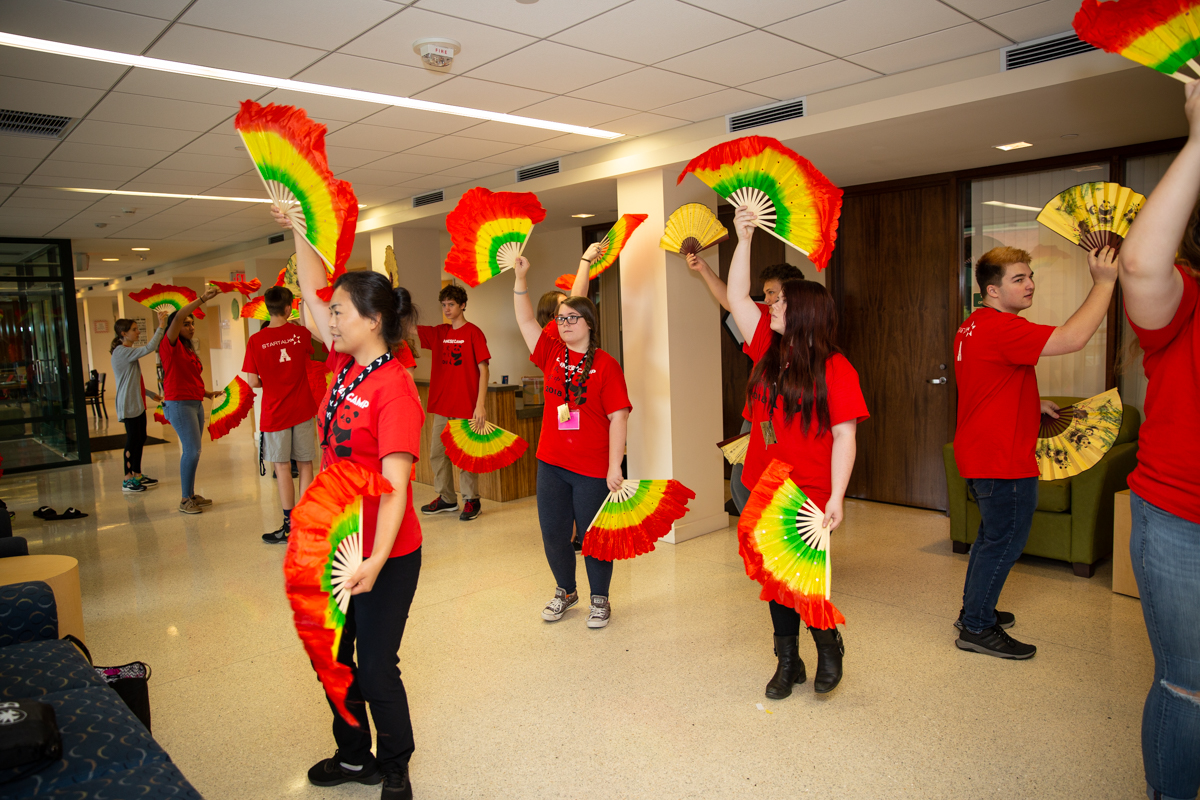 FAQs
WHERE IS THE PROGRAM OFFERED?
The program is offered on ASU campus. It's a residential program and students are required to live on campus for the duration of the program.
WHAT ARE THE COSTS OF THE PROGRAM?
With the support of a federal grant, all program activities, room and board, tuition, textbooks, and other learning materials are free of charge for the students.
WHO IS ELIGIBLE TO APPLY?
Rising 9th-12th-grade students with limited or no previous exposure to Chinese are eligible for participation in the program. Preferences will be given to students from the high schools in the High Country of North Carolina.
WHAT DOES AN AVERAGE DAY LOOK LIKE?
Each day (except Sunday) consists of 6-hour formal classroom instruction plus an evening study session and cultural activities (such as Chinese martial arts/Taiji, calligraphy, painting, Chinese chess games, Chinese singing and dancing, cooking, film viewing, paper cutting/crafts, etc.).
HOW ABOUT COUNSELORS, FACILITIES AND SERVICES?
Students will be housed in a residence hall and eat in a modern dining hall. Laundry facilities are also available in the dorm. All students are supervised by assigned counselors who earn their positions through rigorous screening and interviews with professional staff. Counselors are caring, attentive and fun; they are there to help students feel safe, at home and included.
WHAT SHOULD STUDENTS EXPECT TO LEARN IN THE PROGRAM?
The program is themed "The High Country Meets the Middle Kingdom". It aims to give students an authentic insight into modern day China by embarking on a virtual journey to Beijing. Students will explore many aspects of the Chinese culture by visiting a local family and a high school, by going to a Peking Duck restaurant and a traditional tea house, and by shopping at the Silk Market and watching a Monkey King play at a Peking Opera theater. They will also visit local sites of historic and cultural significance, such as hiking up the legendary Great Wall, wandering through the Forbidden City, flying kites at Tiananmen Square, and visiting pandas at the Beijing Zoo. Students will be able to introduce themselves by giving biographical details and be able to talk about their interests and activities to their new Chinese friends. They will carry out basic survival skills, such as ordering food at a restaurant and conducting simple transactions in a store. They will also engage in conversations about their Beijing experience. While getting to know the local people and their customs, they will share their own customs and ways of life in the High Country, North Carolina. At the end of the program, students will use their language skills to report to their parents what they have learned about Beijing
IS THERE A WAIT LIST?
We will have a waiting list and notify the students on the list in case vacancies become available.
WILL I GET ASU CREDIT?
Unfortunately, students will not receive ASU credit. The program can provide unofficial documentation, upon request, of successful completion of the program. It's at individual school's discretion to grant credit. In any case, the program will be a great experience and will look great on your future college applications!