Brandon Cortino traveled to Novgorod, Russia from June 22 to July 13, 2014. In his story, Trip to Novgorod and back, he shares what he learned about Russia and his experience there.
I have been a student at Appalachian State University since Fall semester 2012, and have studied Russian for as long as I've been here. My experience was as the first and only American to go to the city of Novgorod for the third annual summer school at the state university located there; and as such my group of colleagues was not American but instead Swedish. When I first arrived in the area I was lost and confused; however before even the Swedes arrived (As I had flown to Russia a day before them) I made several friends.
These friends included a young man who is now at Appalachian State University, and his two computer science compatriots who tagged along to meet their first American. The warm welcome that followed after admitting that I was American in a region of the world that is stereotyped as cold both physically and politically was unexpected but also very kind. In three short weeks in Novgorod I witnessed more silent and humble kindness than I have in many years of living in America,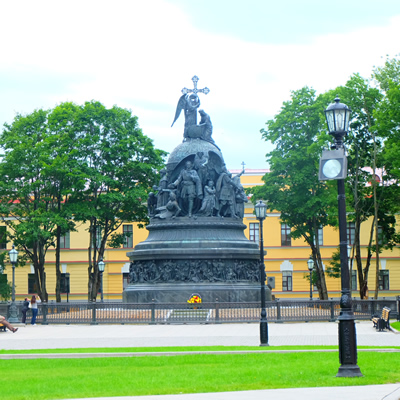 The academic program itself was not particularly challenging; however, like traveling to any non-English speaking country, the real challenge was that of communicating on the street. Whether it was getting lost on a bus route, or trying to ask the old grandmother selling flowers how much for a rose, there were always opportunities to improve my Russian whether or not it was intentional or voluntary.
Novgorod itself was a very historical city, dating back to 859 CE, making it the oldest city of Russia. As a result it had a very unique mixture of architecture, history, and Russian tourists who wanted to learn more of their own national history. This unique combination of a relaxed small city as well as the historical background makes it an ideal location for a first study abroad trip to pursue the Russian language.
If I were to describe in one word my trip to Russia, it would be amusing. Even without knowing Russian well enough to properly communicate, whether by accident or sheer dumb luck, the point always got across and the truly international language showed itself: humor. Even though I could hardly speak to the natives of the city of Novgorod, there was more than one instance when we would both laugh at the absurdity of whatever situation was presented before us.
I highly encourage anyone reading this to consider a trip to Novgorod to study. It will not only boost your linguistic capacities, but it will give you a truly international experience, one that will never be forgotten and can never cease being appreciated.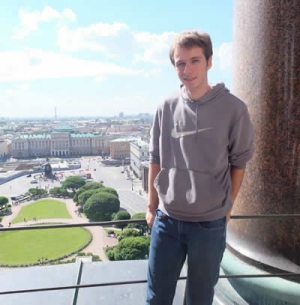 Tags: