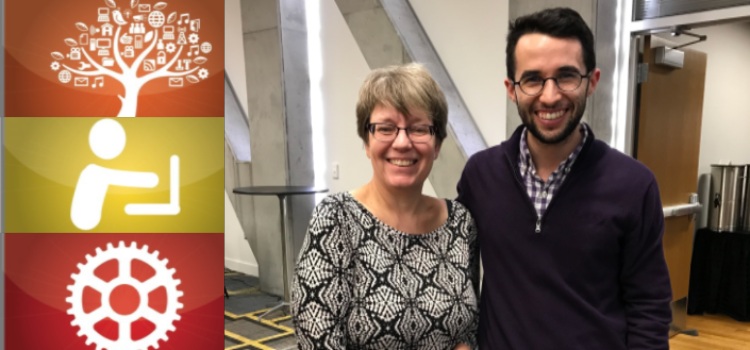 Paloma Fernández Mira, Dr. Beverly Moser, and Judson MacDonald represented the Department of Languages, Literatures and Cultures by participating in the annual Tech4Teach Fair at Appalachian State University.
As described on the T4T website, "the Tech4Teach Fair is an annual opportunity for instructors & students to: SHARE how they use technology to enhance engagement & learning, LEARN how others on campus effectively utilize technology to enhance engagement & learning, and GROW via connecting & developing purposeful learning relationships with students & instructors on campus." Participants experienced 30+ e-poster sessions from faculty and students, a session of roundtable discussions (including one led by MacDonald on "Collaboration & Interaction"), and presentations by sponsors Adobe and Belk Library & Information Commons.
Ask our representatives what they learned and be sure to mark your calendars for the next T4t Fair in February 2019! If you are interested in helping with next year's event, please contact T4T planning committee member Judson MacDonald (macdonaldjw@appstate.edu).
Tags: