McBarrett Good traveled to Novgorod during the summer of 2018 where he studied Russian at the Language Institute at Novgorod State University. McBarrett reflects on how real-world contact with the language and culture has motivated him to continue his studies in Russian here at Appalachian State University.
Studying Russian at the Language Institute at Novgorod State University in Veliky Novgorod this summer was an unforgettable experience. The entire three weeks was filled with excitement, adventure, and a level of learning I was previously unaccustomed to. Interacting with locals in Russian escalated my mediocre understanding of the language and forced me to dig into my memory bank to draw out the terms and phrases I had learned, but had not yet put to use. When our formal instruction ended each afternoon, the real-life application began. Next to the university was a shopping mall that was the perfect place to try out my newly acquired grammar and vocabulary. Throughout the city of Veliky Novgorod were a multitude of restaurants that served local treats like Georgian Khinkali, a delicious meat pastry! We also visited the local Kremlin, city-center, and toured some of the older churches that are steeped in history and filled with amazing works of art.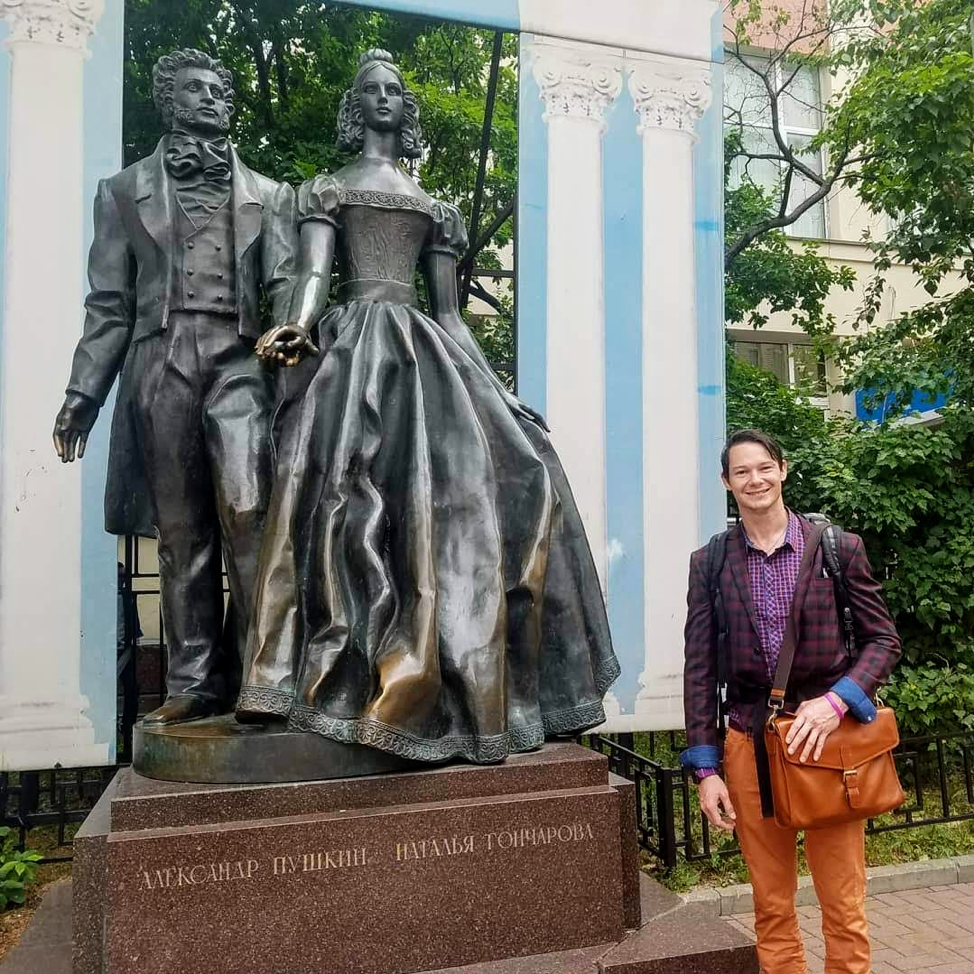 I studied alongside twenty-one students from Stockholm University in Sweden and quickly made friends with many of them. Several of us took trips to Petersburg and Moscow where we watched a World Cup match or toured many of Russia's historic sights. One weekend, Mark, Amanda, and I took the train to Moscow and visited the Red Square, the Kremlin, Lenin's Tomb, the Cosmonaut Museum, and many other amazing sights in Moscow. We joined a crowd outside of Moscow's football arena and watched Russia's final match. We laughed, cheered, and sang alongside the excited fans. We were even asked to pose in photos with those around us! In Petersburg I watched the Moscow Ballet Company perform Tchaikovsky's Swan Lake and viewed the incredible artwork housed in the Hermitage Museum.
For anyone considering taking this trip, I highly recommend you do so. The entire experience was life changing! I learned so much about the Russian culture and language and reaffirmed my decision to continue to learn Russian. While many moments were challenging, the overall experience was monumental!