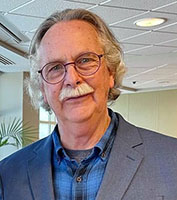 Dr. Fogelquist is retiring this year and will be greatly missed as a member of the DLLC faculty. The DLLC would like to wish him a happy retirement with a highlight reel of his career.
Dr. Fogelquist graduated with his B.A. in Spanish summa cum laude from University of California, Los Angeles in 1972. He taught beginning Spanish courses in 1973 as a graduate assistant at Yale where he completed his Ph.D. in Romance Languages (Spanish) in 1977, and also taught at Mount Holyoke College, Colorado State University-Pueblo, University of California-Irvine, and Idaho State University before coming here to Appalachian. He was hired in 2010 as chair of the DLLC and Professor of Spanish, and he served as chair of the department from 2010-2019. He has a plethora of publications including the Crónica del rey don Rodrigo (2 volumes) published by the Editorial Castalia in Madrid, 2002 and El Amadís y el género de la historia fingida published by José Porrúa Turanzas in Madrid, 1982.

Along with his career as an educator, between 1980 and 1993, Dr. Fogelquist made his living as a musician with Mariachi Uclatlán in California. The group originated in the Institute of Ethnomusicology at UCLA. The group owned and operated a Mexican restaurant/nightclub in Orange, CA, which served as their primary performance venue. They recorded extensively. The most significant recording by the group was an LP titled América released in 1991.
The photo attached below is a picture of Mariachi Uclatlán taken at Mariachi USA at the Hollywood Bowl in 1991. Dr. Fogelquist on the far left.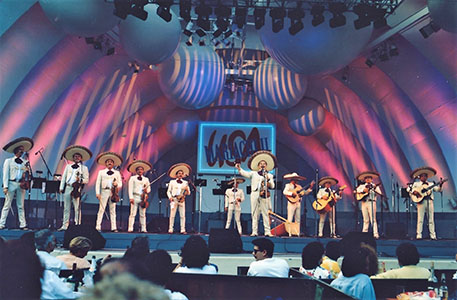 Congratulations on your retirement Dr. Fogelquist!
Tags: