Lived in Germany, Austria, Montenegro, Uganda, Ethiopia. Teaches introductory linguistics and teacher education courses for teaching English learners and on language and culture in schools & policy, in DLLC and Reich College of Education.
Degrees/Certifications
M.Ed. ESOL/Bilingual/Multicultural Education, University of Massachusetts at Amherst, 2000.
Research interests
Sociolinguistics, language pedagogy & critical materials development, intercultural communication, multilingual/cultural educational policy and practice.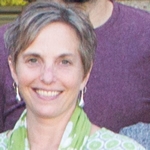 Title:

Adjunct Instructor, TESL/Applied Linguistics
Department:

Languages, Literatures & Cultures

Email address: Email me

Phone: (828) 262-8592
Office address
LS Dougherty 210 G