Teaching/Research
Chinese language of all levels; Twentieth-Century Chinese Poetry, Fiction, and Drama; Chinese Popular Culture; Gender Performance in Chinese Theater and Film; Melodramatic Imagination and Emotional Intimacy
Degrees/Certifications
PhD, Comparative Literature, Yale University
MA, Comparative Literature, Yale University
BA, German Language and Literature, Peking University
Grants
Award of the STARTALK grant in 2018 and 2019 by National Security Agency. Co-principal investigator with Dr. Xiaofei Tu, Assistant Professor of Chinese and Japanese.
Selected publications
Tu, Xiaofei and Wendy Xie. Japanese Idols go to China: Cultural Adaptation and Nationalism (Co-author). Lexington Books, 2022.

"From Feminine Tears to the Male Gaze: The Demise of the Huangmei Diao Opera Film in Late-1960s Hong Kong." The Quint, Special Issue of Chinese Literature and Culture 11.3, 71-97.
"Mother's Suffering and the Politics of Tears in Mama, Love Me One More Time." Monde Chinois Nouvelle Asie, N° 57, 2019/1, 59-69.
"What's Chairman Mao Got to Do with It? Nostalgia, Intertextuality and Reconstructing Revolutionary Myth in Tsui Hark's The Taking of Tiger Mountain by Strategy." Cinéma & Cie 30 (Reinventing Mao: Maoisms and National Cinemas), 71-82.
J-Pop Goes to China: AKB48, SNH48 and Nationalism (co-author, book manuscript under contract with Lexington Books).
"Journey to the West: Chinese Literature in the Reform Era." Symposium on "Awakening the Dragon: China in the Age of Reform, 1978-?" 2018.
"The Trope of the Lament in Chinese Yue Opera." American Comparative Literature Association Conference in Cambridge, MA, 2016.
"The Sadder the Better: Yue opera and Tactics of Tears." Virginia Review of Asian Studies. Vol. 18, 2016. 199-212.
"Japanese Idols in Trans-Cultural Reception: the Case of AKB48." Virginia Review of Asian Studies. Vol. 16, 2014. 74-101.
Links
Q & A for Appalachian Today
https://today.appstate.edu/2019/05/07/xie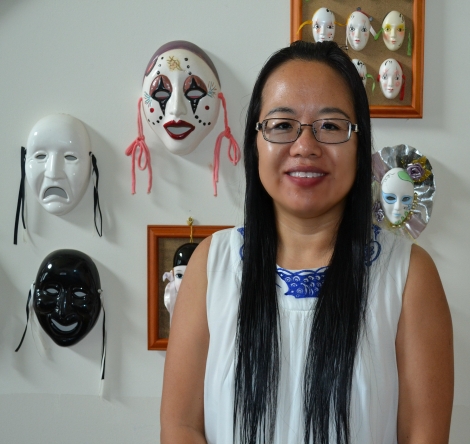 Title:

Professor, Chinese
Department:

Languages, Literatures & Cultures

Email address: Email me

Phone: (828) 262-2302
Office address
LS Dougherty 202 C