Recent graduates Megan Holt-Smith and Ryan Hellenbrand have been selected for Fulbright awards. Named after Senator J. William Fulbright and founded through an act of Congress, Fulbright programs serve the 'promotion of international good will through the exchange of students in the fields of education, culture, and science.' The program is administered by the U.S. State Department, and applications are highly competitive.
Fulbright recipients are chosen on the basis of academic and professional achievement as well as record of service and leadership potential in their respective fields.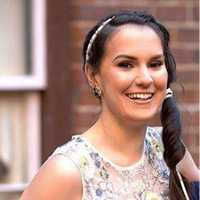 Megan Holt-Smith is a first-generation college student who speaks German and Spanish. While at Appalachian, she worked as a lead mentor and grad assistant for the ACCESS program while completing her MA in Spanish. She also taught small-group discussion sessions in German for the university's QEP in Global Learning. Since graduating December, 2016, Megan has been working with a TRIO program at Davidson Community College, where she uses her Spanish to connect with Latino families to encourage students to consider a college education. During her Fulbright year, she'll be teaching English as a Second Language in Schleswig-Holstein (a state in northern Germany).
Megan was recently married (Nov. 2016) to Zack Smith, a partner for pair-work she met in her undergraduate German class at Appalachian. They have been partners ever since.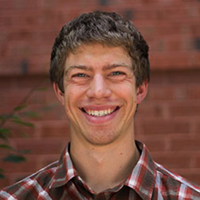 Ryan Hellenbrand is a double-major in Global Studies (Focus area: German Studies) and Sustainable Development and a member of the Honors College. In his four years at Appalachian, he spent three full semesters studying abroad, first in Bamberg (1 term), followed by a junior year in Freiburg, Germany. Ryan's research grant will take him to Innsbruck, Austria, where he will work with the Center for Migrants to pursue the project "Stewards of the Future: Connecting Memory, Environments and Regional Identity." This project will examine the integration of migrants and refugees in Austria within environmental and social contexts. Ryan will also support the teaching of English at two high schools in Innsbruck as part of a Community-Based Combined Grant.
After a September 2017 wedding to alumna Allison Crook, who completed her MA in Romance Languages in August, 2016, the couple will relocate to the Tyrolean Alps to begin the Fulbright year.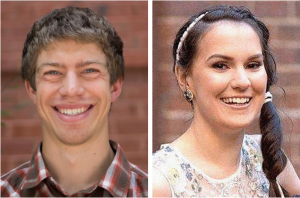 Tags: