Language(s) taught
German
Teaching/Research
German Language, Literature, and Culture, The Age of Goethe, German Film, Documentaries on German Diaspora.
Degrees/Certifications
PhD, German Literature - University of North Carolina-Chapel Hill
MA, German Literature - McGill University, Montreal, Quebec
BA, History - University of Trier, Germany
BA, German - Loyola College, Montreal, Quebec
Website
Academic achievement
Dr. Kennedy has published various refereed articles ranging from designing and marketing study abroad programs and the use of technology in the classroom to Goethe. He is the author of the book Der junge Goethe in der Tradition des Petrarkismus (Lang, 1995) and editor of the Proceedings of the the 1988 UNC German Colloquium (IN-House, 1989). He has produced, directed, and edited numerous documentaries on the German Diaspora, which have been screened in the U.S.A., Germany, England, and Jamaica and on local television stations: Von Essen zum Brot. Eine Geschichte deutscher Immigration in Jamaika (2005); Goethe in Jamaica (2007); Peter Paul Zahl. Ein deutscher Exilschriftsteller in Jamaika (2007); German Enemy Aliens in the Land of the Sky (2012). Germans in Jamaica. War, Spies, and Camps (2016); Baron Maximilian von Ketelhodt (2018)
Dr. Kennedy is the recipient of Foreign Scholar Exchange Award (2004; 2013 and 2019); Recipient of the UNC Board of Governor's Excellence in Teaching Award - Appalachian State University School/College Award (1999 and 2012); Recipient of the Appalachian State Global Leadership Award (2012); Award Nominee for the Wayne Duncan Faculty Enrichment and Teaching Fellowship for Excellence in Teaching in General Education (2012); Appointed member of the College of Arts and Sciences Academy of Outstanding Teachers (2001); Recipient of various research grants (2009, 2007, 2005, 2003). He was the first instructor at Appalachian State to teach via Distance Learning (1991). He was founder and director of the German Distance Learning Program, which developed into the state-wide distance learning Consortium in German Studies (now known as the UNC World Language Exchange) from 1994-2001. Dr. Kennedy served as President of the NC Chapter of the American Association of Teachers of German (1990-1993).
Dr. Kennedy established and led Appalachian's Language and Culture Summer School in Trier Germany from 1997-2015. He also established the Pädagogische Hochschule Karlsruhe Exchange program in 1995 which he directed until 2000. He established a first of its kind Gen. Ed. Summer Study Abroad program at Appalachian in conjunction with the departments of History and Sociology (War in Europe) which he led in 2011 and 2014. He also established and directed the Hirschvogel Business and Language Internship program from 1996 - 2018. He served as a Faculty and Academic Development Consultant at the Hubbard Center for Faculty and Staff Support and as member of the editoral board of the "Teaching and Learning at Appalachian" publication from 2000-2002. He served as Associate Program Director of the Association for Global Business International Conference on Communication, Languages, Literature, and Socio-Cultural Studies (1998-1999)
Publications/Presentations
Germans in Jamaica: Baron Maximilian von Ketelhodt. Documentary. Dir., Prod., Ed., kdocfilms. 2018
Screenings: German Jamaican Society, Bonn, Germany, October 21, 2018; Department of Languages, Literatures and Cultures Annual Symposium. Greenbriar Theater Appalachian State University. March 26, 2019; Palm Bay Caribe Film Festival. Palm Bay, Florida. June 6, 2019; Jamaican-German Society in conjunction with the German Embassy in Kingston, Jamaica. March 27, 2020
Germans in Jamaica: War, Spies and Camps. Documentary. Dir.,Prod.,Ed., kdocfilms. 2016
Screenings: Work-in progress screening in Köenigswinter, Germany, October 2015; Jamaica Film Festival in Frankfurt, Germany. November, 2016. Appalachian State University. February, 2017; International Film Festival at UNC Charlotte. March 2017; 2 screenings at the Museum of the University of the West Indies, Mona Campus (sponsored by Jamaica Military Museum, the Jamaica National Heritage Foundation, the Jamaican-German Society, and the German Embassy in Jamaica). Kingston, Jamaica, 2017; 2017 Houston Caribbean Film Festival Semi-Finalist. June, 2017; Impact DOCS Filmfest Award of Merit, La Jolla, CA, January 2018; Palm Bay Caribe Film Festival Award of Excellence, Palm Bay, Florida, February 2018; South Film and Arts Academy Festival. Best Screenplay In A Documentary Feature Film. Rancagua, Chile, November 2019
German Enemy Aliens in the Land of the Sky. Documentary. Dir.,Prod.,Ed., kdocfilms. 2012
Screenings: 36th Annual Symposium of the Society for German-American Studies, University of Kansas and Max Kader Institute, Lawrence, Kansas (2012); North Carolina German Studies Seminar and Workshop Series in conjunction with the Center for the History of the American South at the University of North Carolina at Chapel Hill, Chapel Hill (2013); Perspectives of the "Great" War/Rückblick auf den Ersten Weltkrieg, Queen Mary, University of London (forthcoming 2014) U.S. Citizenship and Immigration Services - Call Number - Disc 154; Internment During WWI: A Mass Global Phenomenon, DeMontfort University in conjunction with the Imperial War Museum North. Manchester, England, May 2015; Hot Springs' Centennial Commemoration of the Great War and Hot Springs 1917. Remembering the German Internment. Hot Springs, NC, September 2017; Exhibition: A Fountain of Youth in the Southern Highlands: A History of Hot Springs, North Carolina at the Rural Heritage Museum at Mars Hill University, Mars Hill, NC, February 3 - August 31, 2019
Peter Paul Zahl. German Exile Writer in Jamaica. Documentary. Dir.,Prod.,Ed., kdocfilms. 2007.
Screenings: Tagung der Deutsch-Jamaikanischen Gesellschaft, Königswinter, Germany, October (2007); International Humanities Conference, Istanbul, Turkey (2008); North Carolina German Studies Seminar and Workshop Series. UNC-Chapel Hill (2008)
Von Essen zum Brot. Eine Geschichte deutscher Immigranten in Jamaika. Documentary. Dir.,Prod.,Ed., kdocfilms. 2005.
Screenings: Tagung der Deutsch-Jamaikanischen Gesellschaft, Königswinter, Germany (2005); Appstate's Campus Channel 92, October 24, 25, 27; Town of Boone Community Channel 21, October 25, 2005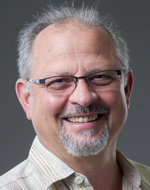 Title:

Professor Emeritus, German
Department:

Languages, Literatures & Cultures

Email address: Email me