Language(s) taught
French
Teaching/Research
French, Francophone Studies, Films and Media Studies, Postcoloniality, Intercultural Communication, Globalization, the Intersection of Literature, Contemporary Literary Theory, and the Political-Ideological Imagination
Degrees/Certifications
PhD, Cultural Studies and Comparative Literature (1996) University of Minnesota-Minneapolis
MA, Linguistics (1992) Saint Cloud State University, Minnesota
BA, (1985) Université d'Abidjan, Côte d'Ivoire
Academic achievement
Dr. Frindéthié has published several refereed articles. He is also the author of The Black Renaissance in Francophone African and Caribbean Literatures (McFarland, 2008, CHOICE magazine's 2009 Outstanding Academic Title), Francophone African Cinema: History, Cultures, Politics and Theory(McFarland, 2009, CHOICE magazine's 2010 Outstanding Academic Title), and Globalization and the Seduction of Africa's Ruling Class: An Argument for a New Philosophy of Development (McFarland, 2010). His book provisionally entitled From Lumumba to Gbagbo: Difference and Repetition is forthcoming in 2014. He is also working on a book provisionally entitled The Postcolonial Nietzsche. Dr. Frindéthié is a 2011-2012, Recipient of Fulbright Teaching/Research Award to the University of Mauritius and a 2004-2005 Recipient of Fulbright Teaching/Research Award to the University of Bamako, Mali, and a Fulbright Visiting Scholar to the Teachers Training College of Nouakchott, Mauritania. During the summer of 2011, he co-led a group of pre- and in-service North Carolina high school French teachers to Senegal, thanks to a Fulbright-Hays grant. There, participants took a course of Francophone cultures he taught, immersed themselves in the lives of Senegalese families, made filmic and audio documentaries on social and cultural occurrences, and gathered teaching materials to use in their classrooms in the United States.
Publications/Presentations
The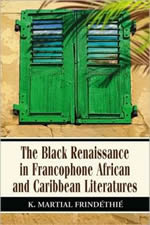 (McFarland, 2008) explores the limits and prospects of Afro-Caribbean Francophone writers in reshaping or producing action-oriented literature. It shows how Francophone literatures have followed a hegemonic discourse that leaves little room for thinking outside of traditional cultural and ideological conventions.
Francophone African Cinema: History, Cultures, politics and Theory (McFarland, 2009) sets the stage for a critical encounter between Francophone African cinema and Continental European critical theory. The book offers a transnational and interdisciplinary analysis of 16 Francophone African films. The author invites readers to study these films in the context of transnational conversations between African filmmakers and the conventional theorists whose works are more readily available in academia. The book examines black French filmmakers' treatments of a number of cross-cultural themes, including intercontinental encounters and reciprocity, ideology and subjective freedom, governance and moral responsibility, sexuality and social order, and globalization. Throughout the work, the presentation of literary theory is accessible by both beginning and advanced students of film and culture.
Globalization and the Seduction of the African Ruling Class (McFarland, 2010) assesses development thinking from a multidisciplinary perspective. The author argues that Africa is undeveloped not in spite of globalization, but precisely because of globalization's saintly mission of unbridled liberalization and Euro-American teleology, which has reduced the African governing class to a body of abandonment-neurotics, co-conspirators in the First World's human and economic genocides. The work suggests subsequently that, provided Africans remain impervious to the anti-Asian agitation which is sweeping the Euro-American world today, they have invaluable lessons in standpoint development to learn from India's and China's experiences with liberalism as well as constructive alliances to establish with these emerging transitional nations.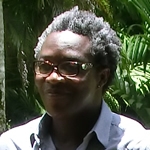 Title:

Professor, French, Department Chair
Department:

Languages, Literatures & Cultures

Email address: Email me

Phone: (828) 262-6657
Office address
LS Dougherty Hall 101